Aside from banana and pineapple, the soursop is another definitive fruit of the tropics. We developed the Soursop jam pie (also called soursop scroll) combining traditional soursop sweet and crispy cake.
Main ingredients: soursop, sugar, crispy cake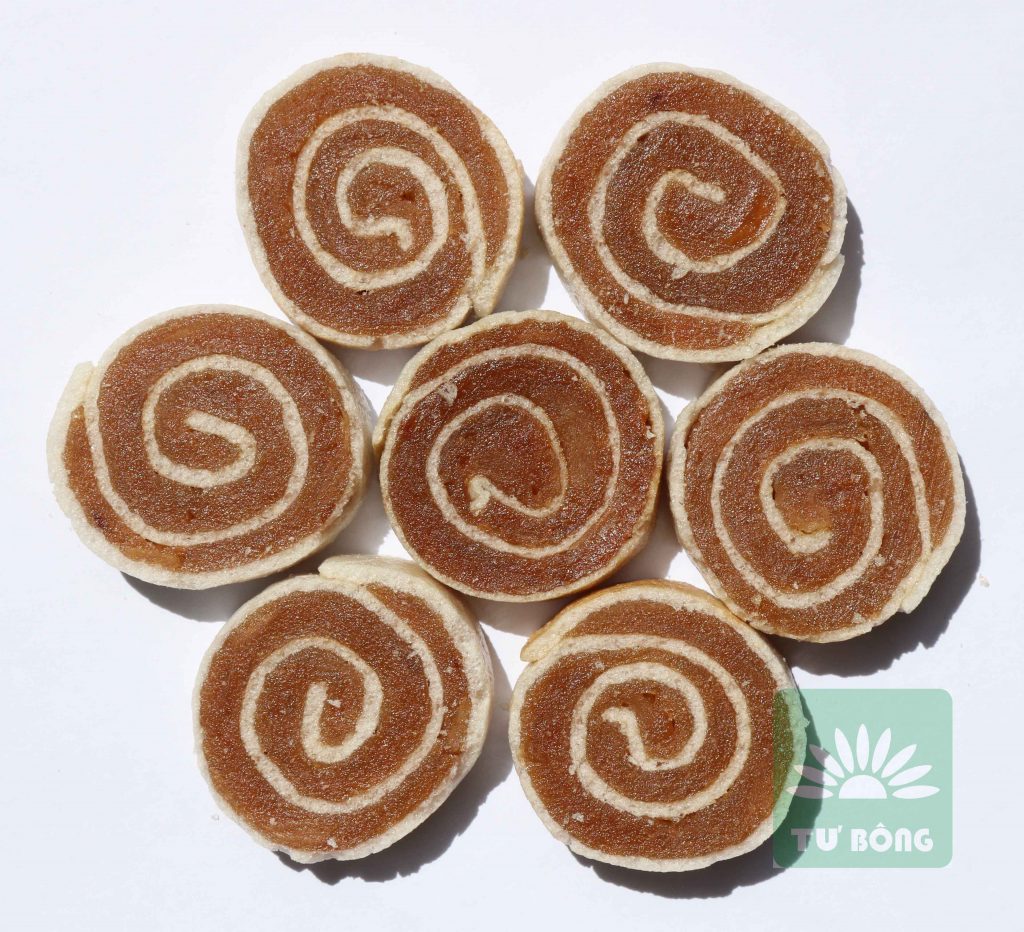 Ripe soursops are peeled, dehydrated, mixed with other ingredients then caramelized on fire. Workers have to stir continuously so that the mix reaches the necessary moisture, while sugar is not burnt. With the expertise from long time of working, the workers know when the process is best to stop, then spread on crispy cakes without machine checking. The mistake rate is about 5%. However, the workers in spreading step can detect mistakes from caramelizing step by fingers.
All the steps are carried out manually by hard-working employees with traditional experiences. Therefore, the shape of each piece of soursop jam pie is not the same like industry products, each cake shape is unique.
Only with simple ingredients, we have created a delicacy that has unique taste like no other. The soursop pam pie is definitely a great local delicacy that can easily be used for gifting.
More product with the brand Tu Bong: Pineapple jam pie (pineapple scroll)