Discover the products
Products Categories
100% natural ingredients
Guaranted Quality
Original

Traditional

Enjoyable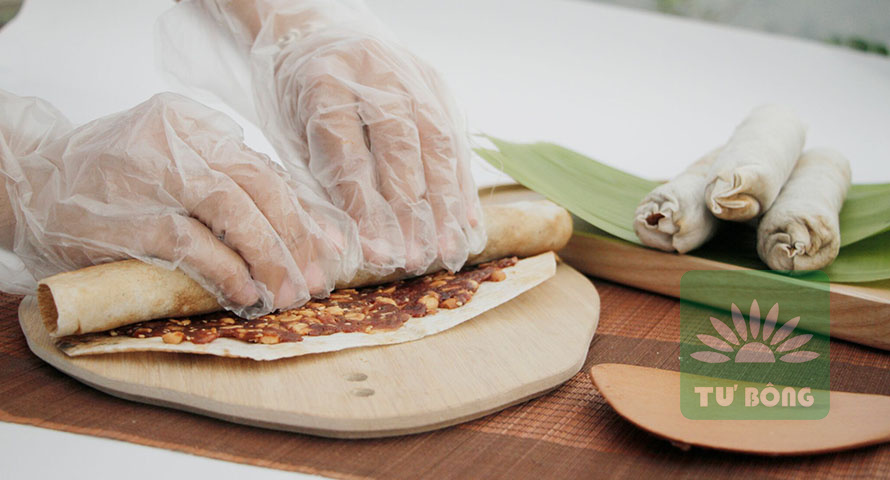 Featured products
Some of our favorite fruit scroll cakes
"WE'RE PROUD ON CONSERVING, IMPROVING THE TRADITIONAL DELICACIES TO BE MORE MODERN, MORE CONVENIENT AND DELIVERY IT TO YOU."

Cac Thuy, Founder
Product's Spirit
Our Little Story
Tu Bong was the name of my father, and it was also the name of his own boat-making workshop since the 1980s. As well as rice was our main crop, banana was our popular fruit. On the Tet holiday of 2013, our mother still made banana sweets (ginger caramelized banana) like usual. However, she modified it for this year, and we packaged it carefully as gifts. Everyone who received the gifts loved it, and therefore on the 4th of April, 2013, we started our own Tu Bong Jam-cake production. Tu Bong's children and our neighboring sisters were the first employees.
2013
From our family's foundation and the local's delicacy, we have created our special banana jam cake which is the ginger caramelized banana rolled with the tasty crispy cake (sticky rice paper). The crispy cake can compensate for the inconvenience of eating caramelized banana with bare fingers, while the caramelized banana enhances the taste of crispy cake. Our first products were handmade 100% from our small kitchen. They are introduced pridefully to the market from the north to the south of Vietnam.  
2013
Take a look inside our kitchen
You will like the way our delicious roll jam cakes were made
News and Articles
Recent News and Articles
Send Us Your Feedback
Help us become better!