Guava is a common tropical fruit cultivated in many tropical and subtropical regions. Psidium guajava (common guava, lemon guava) is a small tree in the myrtle family, native to Mexico, Central America, the Caribbean and northern South America. Although related species may also be called guavas, they belong to other species or genera, such as the pineapple guava, Acca sellowiana.
In 2016, India was the largest producer of guavas, with 41% of the world total. Vietnam also has big quantity plantation of guava and most of guava in Vietnam is consumed freshly, some of them are processed for bottle juice.
Here are some serving tips:
Eat fresh guava as it is, to enjoy its natural flavor and unique taste.
Guava fruit juice is a popular delicious drink in many parts.
Sliced guava-cubes are a great addition to fruit salads.
It is also often used in dessert preparations.
The fruit is also extensively used to make candies, preserves, jellies, jams, marmalade, etc.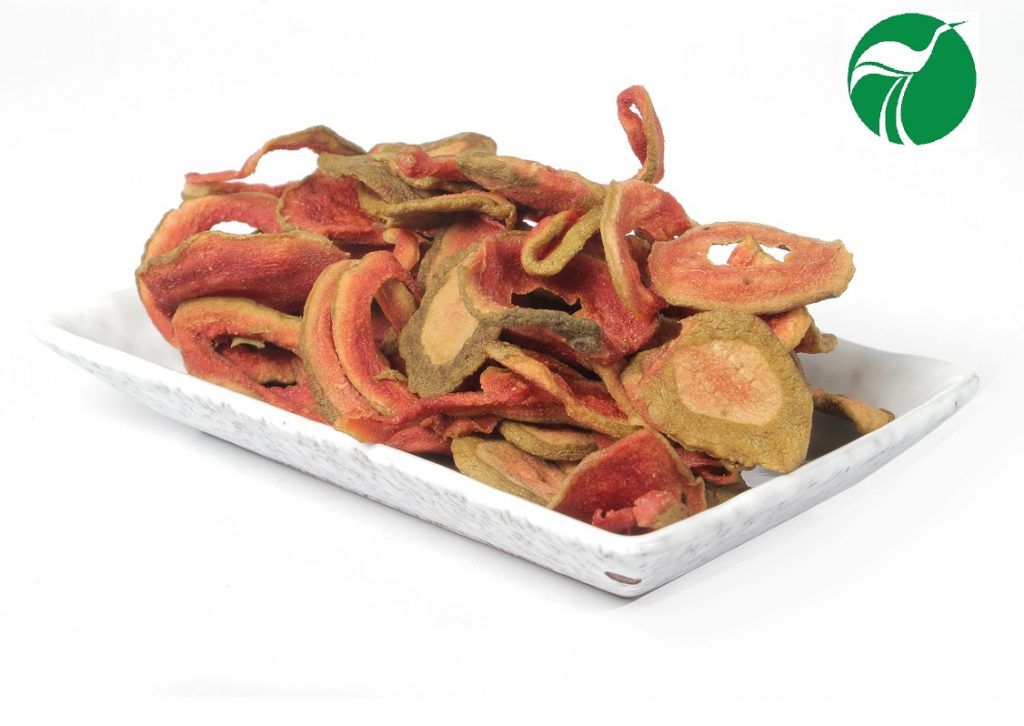 Dried guava are made from fresh guava of Vietnam by modern production line, ensured food safety, remain natural color and flavor. Don't use additives in production process. it's tasty and healthy as the fresh one.
Specification:
Moisture is <=12%.
Color: natural color of  ripe guava (as in the photo).
The product is soft and sweet naturally.