We are the family of the West with many children living in the rich land of Dong Thap. In the early 1980s, our small family moved to the new economic zone, then spared a few households on a large plain. This area grows one crop a year, the grass is taller than the head, the mosquito bites like a flute, the leeches feed on the soup.
Tu Bong is the name of my father and it is also the name of the tent camping of the boat to carry the main means of transportation of the people here.
Our parents have 1 child, most of them are girls, every 6 years old is sent to grandparents to go to school. Summer, Tet, the boat home.
In addition to carpentry, our family still grow rice as the main people here. In this area, bananas are almost always available at home, whether poor or rich, because they are easy to grow and do not occupy much space.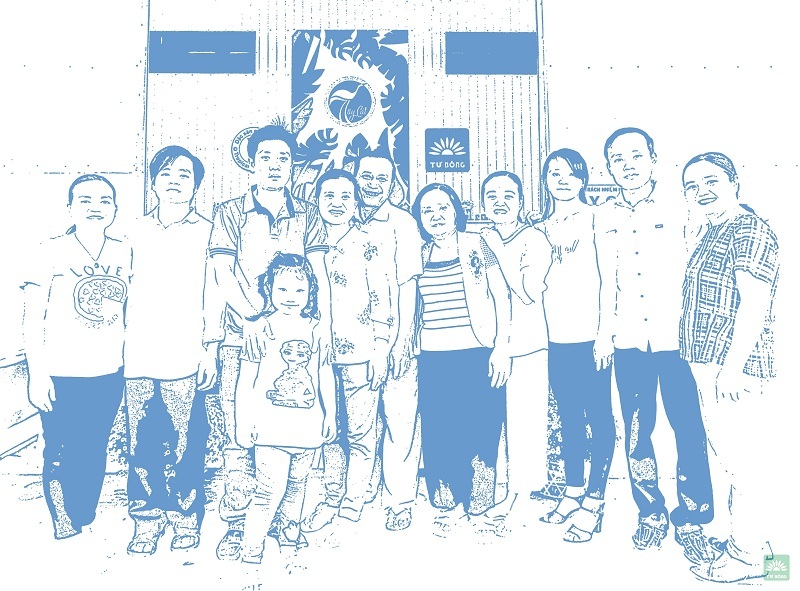 The family Tu Bong
The maternal grandparents of my grandmother, my grandmother, my mother, my mother's descendants always make banana jam (banana sweet) every Tet holiday. But, we, mother's children are afraid of that kind of sweet because of their sweet, the inconvenient and the hard work to make it. Not only the banana sweet but also the traditional sweets have the same problems.
The name Tu Bong attached to the carpentry for a long time, then the brick kiln, then the construction materials store beside the small river in front of our home. Thanks to that, our sisters/ brothers were learning and experiencing in the city before starting journey back home to improve the traditional products, bringing a new breeze to the countryside where we were born.