Tu Bong was the name of our father, and it was also the name of his own boat-making workshop since the 1980s. As well as rice was our main crop, banana was our popular fruit.
On the Tet holiday of 2013, our mother still made banana sweets (ginger caramelized banana) like usual. However, she modified it for this year, and we packaged it carefully as gifts.
Everyone who received the gifts loved it, and therefore on the 4th of April, 2013, we opened up our own Tu Bong Jam production. This was our first return to where we were born, and our neighboring sisters were the first employees.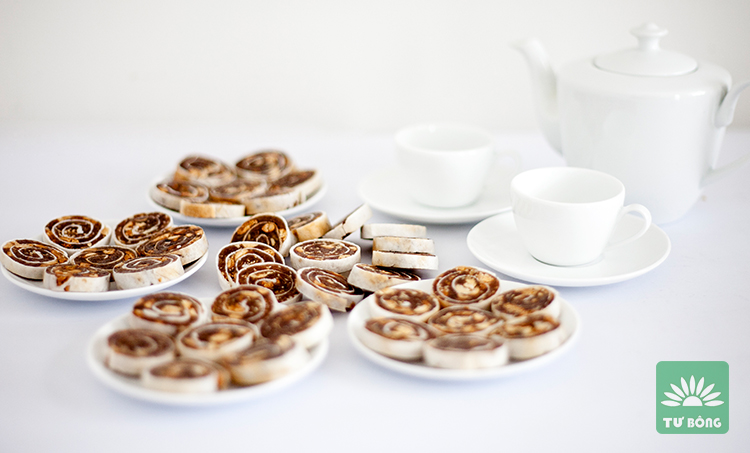 In 2014, our products made it on to the shelves in some Big C stores, under "Local delicacies". We also got featured in many of our province as well as other nearby provinces' delicacy stores.
From 2015 onward, we developed one new product a year. Our workforce has doubled. Our products are now known by many people, and have entered stores in big cities like Ho Chi Minh city, Hanoi, Da Nang, Nha Trang, Can Tho…
From 2016, our products have been sold at most domestic airports by our associates.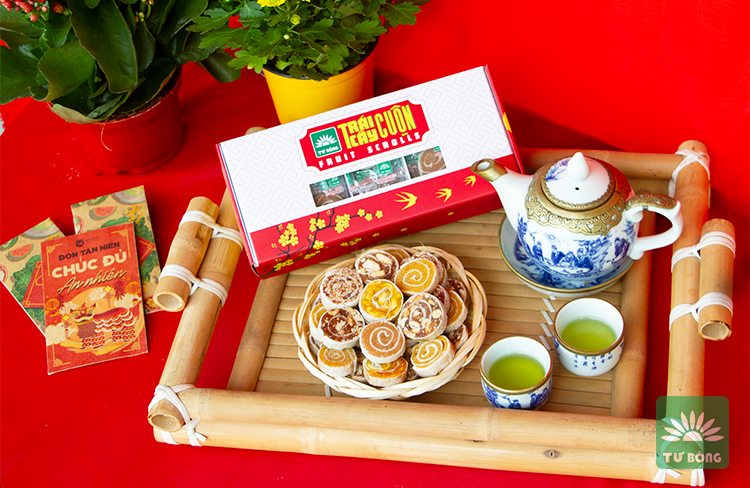 Located in the heart of the fruit capital (Mekong Delta), from the beginning of banana jam cake with peanut, now we have six products banana jam cake with cashew nuts, banana jam cake with sesame, banana jam cake with durian, pineapple rolls (pineapple jam pie), soursop rolls (soursop jam pie), mango rolls.