Ingredients:
100% Red Dragon Fruits, Oil-Free & 0% Fat
No artificial preservatives, colourings, sugar or flavourings added
Specification: Moisture: <5%, crispy and sweet.
Instruction:
– Use directly without cooking
– Store in cool and dry place
– Keep it tight from opening
Packing: 0.5kg or customized
Premium Dragon Fruit Chips is No GMO, Gluten Free, No Trans Fat, 100% Natural, and No Sugar added.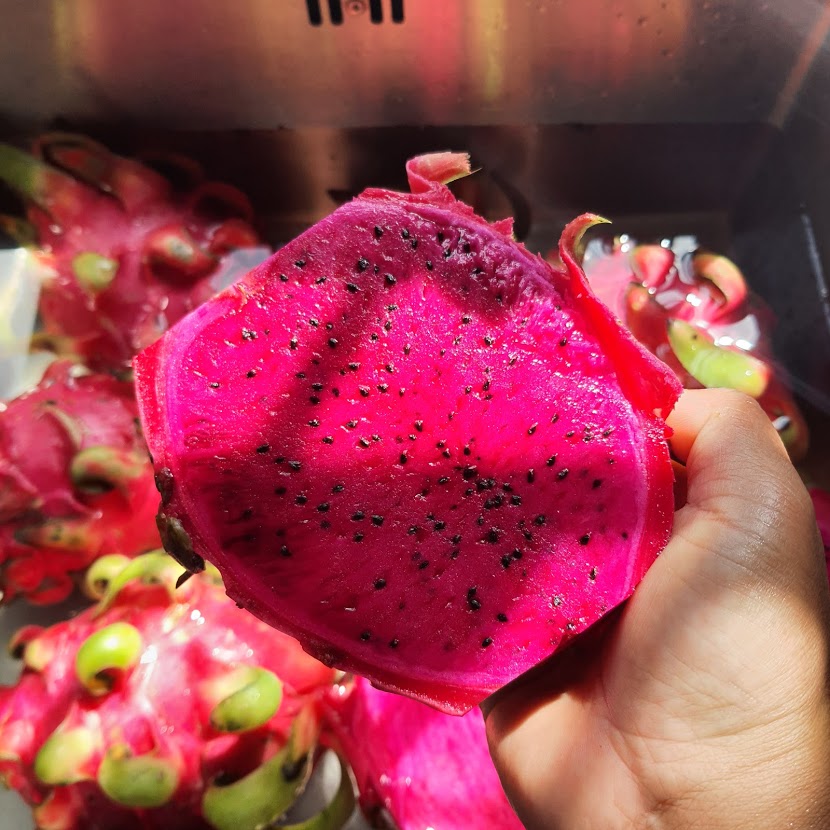 The dragon fruit is richer in potassium, vitamin C, B1, B2 and B3 than other fruits and has abundance of minerals such as iron, calcium and phosphorus. It is considered one of the best superfoods.
There is no high temperature or oil required during the whole process which makes Pitaya Vietnam as your first choice of Healthy Snacks.