Ingredients:
100% sliced ripen banana, oil-Free & 0% fat
No artificial preservatives, colourings, sugar or flavourings added
Specification: Moisture: <5%, crispy and sweet.
Instruction:
– Use directly without cooking
– Store in cool and dry place
– Keep it tight from opening
Packing: 0.5kg or customized
Vacuum dried banana chips is No GMO, Gluten Free, No Trans Fat, 100% Natural, and No Sugar added.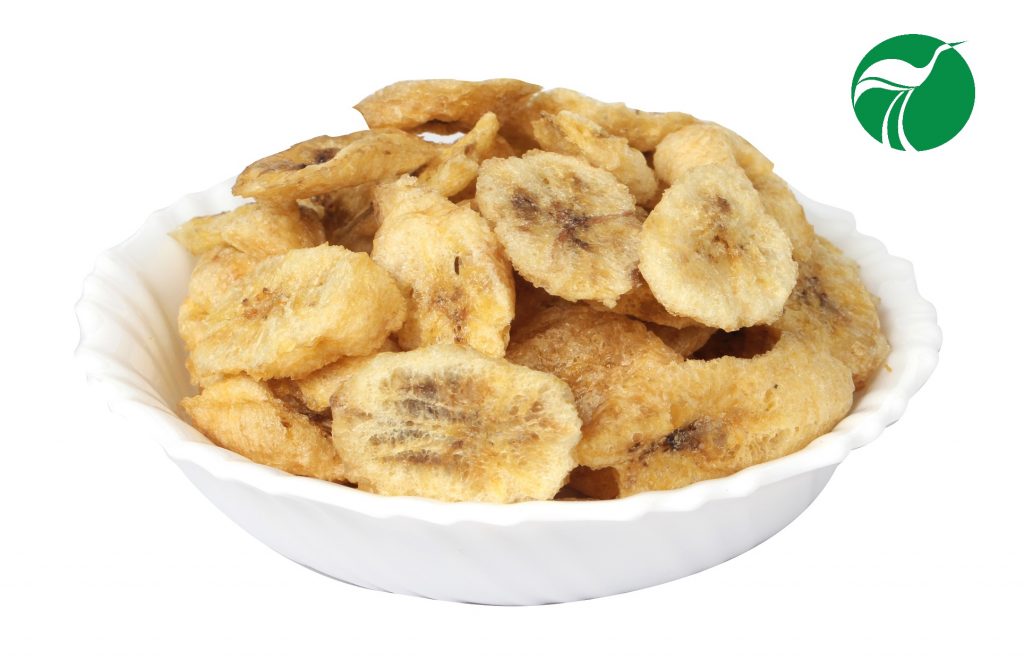 In Vietnam, banana one of the most popular fruit. The Vietnamese is mostly used in fresh ripe form and dried one. The vacuum dried banana is crunchy and delicious snack for all people over the world.
Banana chips are made from fresh ripen banana in modern production line, ensured food safety, remain natural color and flavor. Don't use additives in production process.