The jackfruit (Artocarpus heterophyllus), also known as jack tree is a species of tree in the fig, mulberry, and breadfruit family. Jackfruit is commonly used in South and Southeast Asian cuisines. Both ripe and unripe fruits are consumed. The jackfruit is the national fruit of Bangladesh and Sri Lanka, and the state fruit of the Indian states of Kerala and Tamil Nadu.
It's a healthy vegan meat replacement and it's one of the biggest food trends among vegetarians, vegans and even meat lovers. Best of all, it's the key to making an insanely delicious barbecue pulled "pork" sandwich that you won't believe is vegan.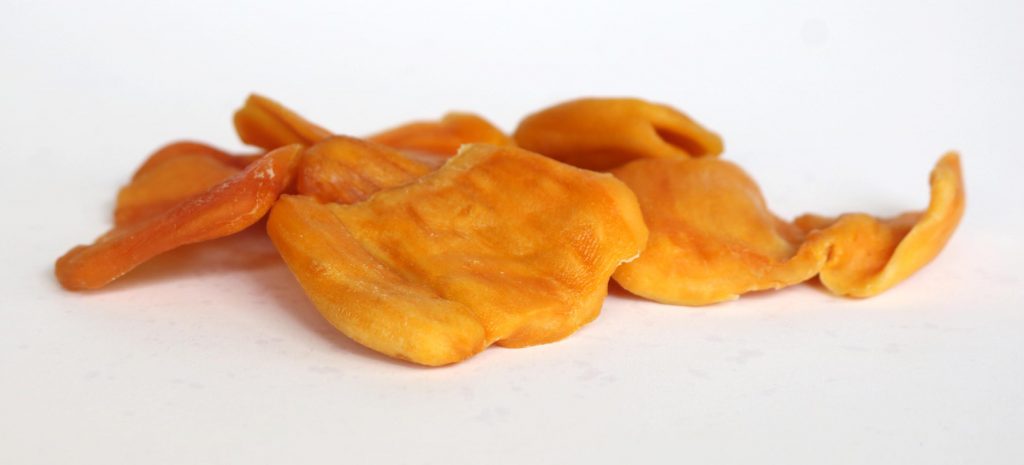 Jackfruit is a healthful source of vitamin C, potassium, dietary fiber, and some other essential vitamins and minerals. According to the United States Department of Agriculture, a cup of raw, sliced jackfruit contains:
157 calories
2.84 g of protein
1.06 g of fat
38.36 g of carbohydrates
2.5 g of dietary fiber
31.48 g of sugars
48 mg of magnesium
739 mg of potassium
22.6 mg of vitamin C
In Vietnam, it's also one of the most popular fruit. The Vietnamese is mostly used in fresh ripe form and dried one. It's crunchy and delicious snack for all people over the world.
Dried Jackfruit are made from fresh ripe jack-fruits in modern production line, ensured food safety, remain natural color and flavor. Don't use additives in production process.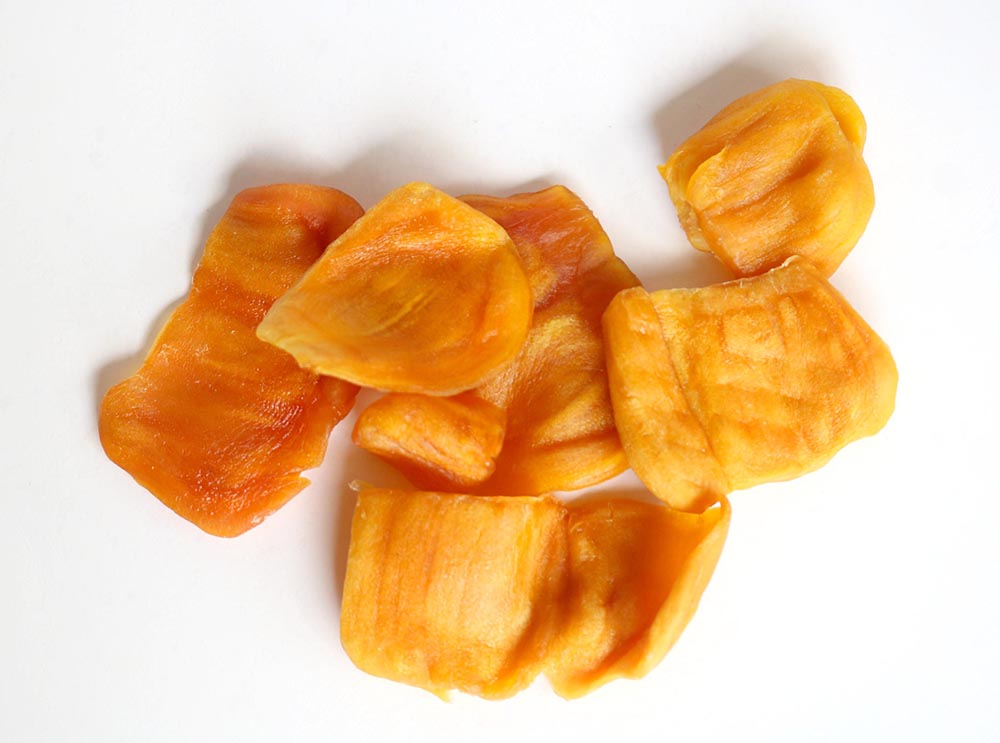 Specification:
Moisture is <=12%.
Color: natural color of  ripe jackfruit (as in the photo).
The product is soft and sweet naturally.